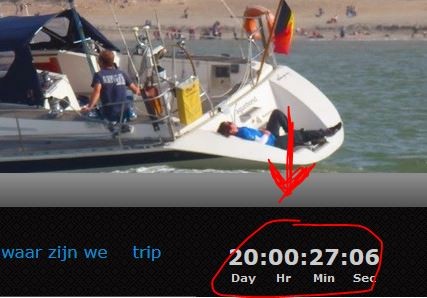 En hoever staan we ? Of beter, wat moet er nog gebeuren voor vrijdag ?

raam, deur, leuning, plafondje schilderen

twee muren behangen

plinten en chambrangs plaatsen

kasten legen / dozen vullen / massa vuilzakken vullen

meubels afbreken / demonteren

selecties maken en inpakken voor garage / zolder / boot

zodat we zondag de laatste loodjes kunnen doen, maandag en dinsdag nog werken en woensdagochtend onze matras naar het containerpark brengen en definitief naar de boot verhuizen.

Piece of cake, nietwaar ?